Locando Barberini - Rome, Italy -
4 Golden Spoons
Finally, we found it! The best little authentic Italian cafe for lunch in Rome. We literally stumbled upon this cafe on a side street near the Piazza Barberini. We were actually planning on having lunch at a chi chi rooftop restaurant at the Hotel Boscolo Aleph, but it was mysteriously closed. Disappointed, we wandered down the street and jumped out of the way of a bus to land in front of Locanda where a warm Italian gentlemen with a nice smile, Giuseppe, was standing and offered us a menu.
​
The dishes featured seemed very authentic to the area with classic rustic descriptions and the prices were exceptionally reasonable.There were also daily specials on a hand written chalkboard that sounded delightful. We asked Giuseppe for table for two and were promptly seated street side under a canopied seating area with acrylic walls just inches from the rushing traffic. It was a little unnerving when buses whooshed by, but a bit fun as well.
We ordered the chef's daily selection of antipasti, a sumptuous platter of various cured meats, grilled vegetables, crispy fried potatoes, balls of mozzarella cheese, and marinated eggplant and peppers. We each had plates of food from this myriad of delicacies and couldn't begin to finish what was offered.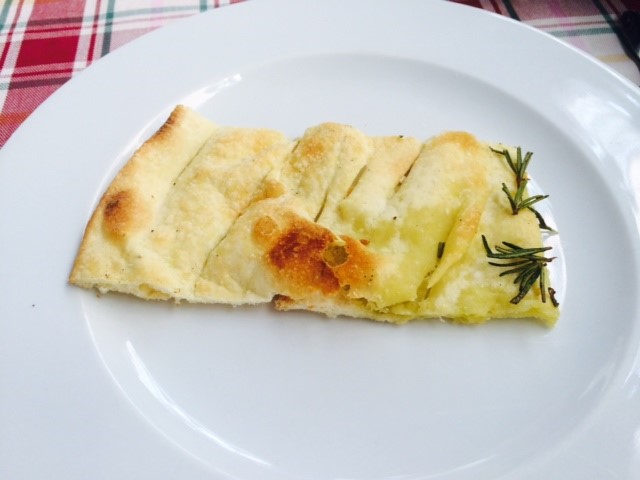 It was accompanied by the most delightful crisp cracker bread that had been toasted in a pizza oven with fresh rosemary and olive oil. Simple, but memorable. Can't wait to try this at home. Even though we were completely sated with the antipasti, we had to share a pizza. Arugula and pecorino cheese.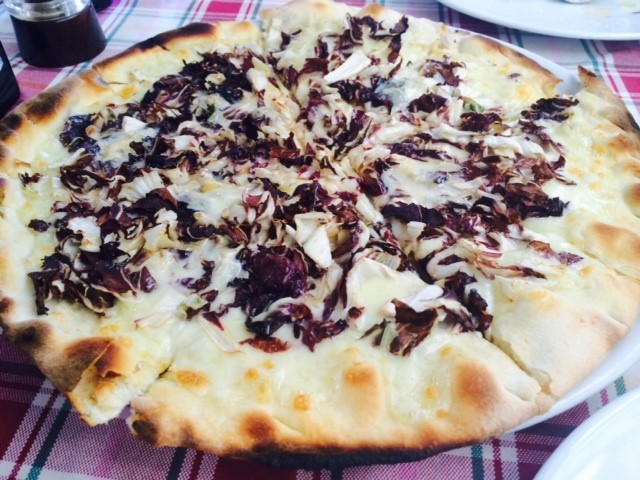 The arugula was charred to perfection and partnered perfectly with the sharp pecorino. Another simple dish we won't forget. We literally had half of our antipasti and pizza left which we decided to bring back to our hotel for an afternoon nosh. Giuseppe packaged it up in a colorful cheerful pizza box emblazoned with a bright "Buon Appetito" across the front which was an appropriate end to a Buon Appetito afternoon. Thank you Giuseppe and all at Locanda Barberini for such an authentic, charming, and tasty experience.