Eight4Nine - Palm Springs, CA - 5 Golden Spoons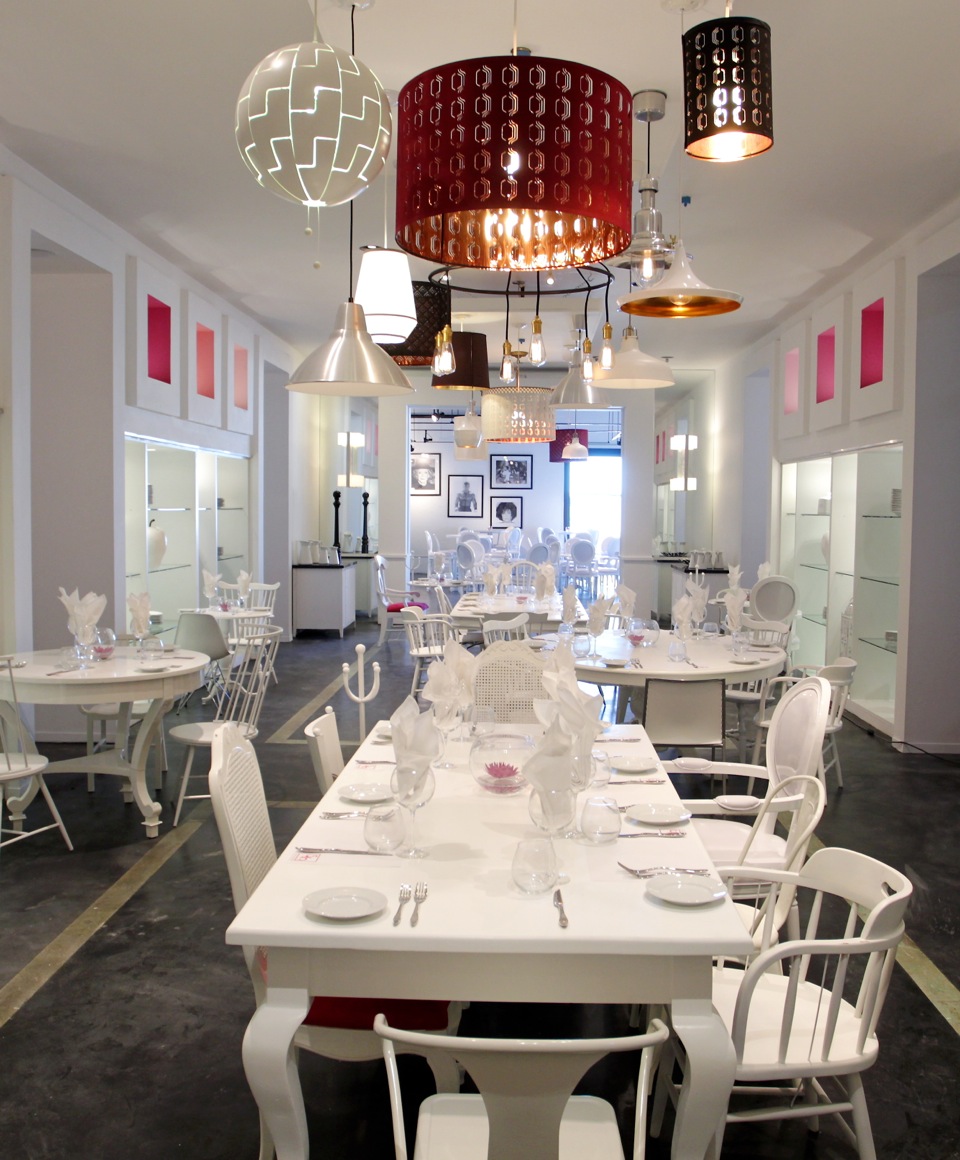 Overall a stellar experience. While we've been to the restaurant before, this visit was really exceptional. When we arrived, we were welcomed by the Assistant General Manager, Tom Collins, who was warm, charming, and engaging. He escorted us thru the striking lounge which has dramatic high ceilings, brilliant white furnishings and fixtures, pops of fuchsia and chrome. The same décor flows into the very spacious dining room. Very nicely done. After being seated at our table, we were quickly greeted by our server, Dorian, who took our drink order and reviewed menu highlights. He was knowledgeable, friendly, and attentive. We ordered martinis to start, which were perfectly shaken and served in large classic glasses filled to the brim and garnished with blue cheese olives. Who doesn't love an ample cocktail! We shared several first courses including the Charred Octopus with Spanish chorizo and the Ahi Tuna Poke with house made kimchi. Both spectacular. For mains, we asked if they could serve their Yellow Corn Scallop appetizer as a main dish. They were really accommodating. The scallops were bright and fresh and served with a corn pure, roasted kennel corn salsa, and watermelon radish. A superb presentation that was a beautiful as it was delicious! We also had the Sourdough-Crusted Chilean Seabass with a Dungeness crab-stuffed piquillo pepper and saffron aioli with sautéed greens. Perfect.
I should also mention that Dorian really exemplified sensational service and Tom checked on us several times. Smart! So, if you're looking for great cuisine in a contemporary cool setting with spot-on service, Eight4Nine is the place to go in Palm Springs!